TAKE ACTION TO STOP MORE NEIGHBORHOOD CELL TOWERS
The Montgomery Count County Council passed ZTA 19-07 which allows cell towers in front of homes in residential areas and strips away public notice and public hearings.  
We are asking the Council to hit pause on ZTA 19-07!  
Watch Rick Meyer's presentation: Montgomery County's Broken Process for Review and Oversight of Cell Towers and What You Need to Know About ZTA 19-07
Theodora Scarato's Presentation: What You Need to Know About Montgomery County, 5G and the New Proposed Zoning ZTA 19-07
Watch Now: Project WTF: Antenna & Cell Pole Litigation Underway (Presentation & Additional Resources Courtesy of MC4T.org)
PDF Flyers to Print and Share
Contact us for bulk flyer discounts and info on yard signs.
Tech Wise Montgomery Co. MD
A 5G & Cell Tower Radiation Awareness Coalition
We post relevant information about current and planned wireless transmission facilities and "small" cell sites in Montgomery Co., Maryland. We do our best to supply up to date and accurate scientific and political information from credible sources on this issue. This site has no financial interest and it is not designed to fear monger; we have better things to do. We provide legitimate resources on the biological effects of microwave radiation that are held by many experts in this scientific field of study. View our mission statement.

Montgomery Co. family got a 68' cell tower in their front yard because of a mistake. Ten years later it's still there despite her and her neighbors' attempts at seeking remedy and testifying before the Montgomery County Council.
Montgomery County Coalition for the Control of Cell Towers (MC4T.org), has documented a physical inventory of more than 50 cell poles around the county, finding that more than half of these small cell facilities were non-conforming to the Montgomery County Tower Committee recommendations; too tall; inside minimum setbacks; oversized with too many antennas; installed without conditional use hearings and even installed in the wrong poles at the wrong addresses. MC4T is comprised of concerned residents living in Montgomery County, MD. They are fighting for fair, transparent, and accurate regulation of cell poles and cell towers to minimize adverse impacts to surrounding land uses, respect the harmony and aesthetic character of the communities, and protect the safety of all residents.
Learn More About Montgomery County's Broken Process for Review and Oversight of Cell Towers
Are you new to the subject of small cell wireless & 5G?
These three videos are a good place to start.

Are you getting only the "pros" and not the "cons" of 5G technology?
A more balanced, closer-to-the-truth view is included the 2018 The Nation report "A Special Investigation, The disinformation campaign -- and massive radiation increase -- behind the 5G rollout." It documents how the telecoms have waged a campaign to hide, obfuscate and/or downplay the damaging effects of wireless radiation, particularly 5G. Their campaign is compared to the tobacco industry's disinformation campaign that whitewashed the harmful effects of smoking. This is occurring in part as described in the Harvard University report "Captured Agency: How the Federal Communications Commission is Dominated by the Industries It Presumably Regulates." Legislators are being deluged with telecom PR and FCC orders that serve to line the pockets of big telecoms at the expense of the health and finances of public citizens. People need to know the whole story, not just the "pros" of what telecoms say.
Here are some additional points to consider:
 The FCC's recent big loss in court proves what residents warned all along: The Council can't trust the FCC's safety standards for wireless radiation to protect our families. A federal appeals court ruled that the FCC failed to show that its 25-year-old safety limits for wireless radiation are based on science!
5G would be a huge new energy hog -- intensifying our climate crisis. Energy experts estimate that wireless internet communication technologies could be responsible for 14% of global greenhouse gas emissions by 2040, undermining our efforts to combat climate change. Many trees also would likely have to be cut down for 5G towers –– a further climate cost.
5G has major cyber security problems by providing millions of entry points for hackers into key utilities and infrastructure.
5G is designed to support 3 million wireless devices per square mile, digitizing our entire lives and monitoring behavior 24/7 with massive invasions of privacy–– a violation of the Fourth Amendment.
The NSA reports, "Focusing predominantly on 5G technology, the implications of privacy and security are contrasted across the competing requirements of high- speed, low-latency connectivity of billions of devices...the Internet is using much data about many people in many ways, and this raises privacy concerns."
ZTA 19–07's sponsors falsely suggest the pandemic has shown we need 5G, including to help wipe out the digital divide. What the pandemic has revealed is how many residents and businesses still need affordable access to safe, reliable, secure, high-speed Internet service. Improving wired connections –– that were paid for, but never delivered –– will meet that goal better than expanding wireless technology. We don't need 5G in our neighborhoods. For equity, we need to make sure that wiring all the way to their premises for high-speed Internet is available for all residences –– including individual apartments –– and that the service is affordable for all, including businesses.
Montgomery County passed Bill 44-20 saying that racial equity and social justice issues must be considered in all county ordinances. However, zoning legislation will not be subject to the bill until September 2021 because of a transition clause. ZTA 19-07, if passed before then, will evade such scrutiny. Such scrutiny is essential, because the County's process for cell-tower oversight is broken –– including its failure to monitor radiation levels inside affordable, multi-family housing and other buildings it lets be used like cell towers, even when the rooftop antennas exceed FCC limits.
"Small" cell antennas in front of houses reduce property values, according to the Montgomery County Property Tax Appeals Board.
The Property Tax Assessment Appeal Board for Montgomery County lowered a Rockville home's assessment: "Comparables warrant a reduction in value. Probability of neighboring cell tower also affects value negatively."
The Mayor of Takoma Park and most of Takoma Park's City Council are part of an amicus brief supporting this same promising, landmark court case against the FCC. The case seems likely to push the FCC to thoroughly review decades of science indicating its 25–year–old exposure guidelines for wireless radiation are not applicable to modern technology, and to update them accordingly. Oral arguments were just heard in late January.
In 2018, Councilmember Riemer, in supporting a previous court challenge led by Montgomery County, noted that he and others had asked the FCC "to make every effort to consider all available research and update their RF emissions guidelines accordingly. They have declined to that...so we are taking them to court to ensure that they fulfill their responsibility to keep our residents safe." ZTA 19–07 undermines the promising new effort above –– involving Takoma Park officials –– to finally achieve the County's very own goal.
Evidence from hundreds of studies, including the definitive NIH National Toxicology Program Study, show that wireless radiation, from 2G, 3G and 4G –– all below 5G, cause biological and environmental effects. There is "clear evidence" of cancer from cell phone level radiation exposure. 4G/5G densification will add significantly to current levels of radiation exposure.
Symptoms are being experienced by wireless deployments in other areas: firefighters suffered neurological damage, cancer cluster at an elementary school with tower , and injuries in Switzerland.
252 leading scientists and experts in Electromagnetic Frequency (EMF) from 43 nations have signed an Appeal to the United Nations and the World Health Organization (WHO) asking for greater health protection on EMF exposure as of October 2019.
The insurance industry will not insure cell towers, antennas, poles, wires, and devices due to the health risks and damages from long term exposure.
As of March 2020, 203,659 signatories from 203 nations and territories have signed an Appeal to the UN, WHO, Council of Europe, and governments of all nations to halt the deployment of 5G wireless networks, including 5G from space satellites.
How do Telecoms get away with installations like this in Montgomery County, MD?
Photo Santa Rosa, CA (emfsafetynetwork.org): This is what happens when county leaders bow to Telecom interests, have lax oversight for their cell tower programs and refuse to create strong ordinances that protect citizens. What kind of ordinance do you want MoCo Leaders to enact? Let them know!
"The "race to 5G" is not really a race at all, except perhaps among wireless companies to see who can be first to market with their products and services.
5G will not necessarily bring broadband to under-served or rural communities; fiber-optic cable is still required to do that. It will not solve the digital divide; 5G will offer faster download speeds, but it will come at a hefty price for consumers.  And 5G will not immediately improve cell phone service, or assist first-responders in an emergency. It's not required for autonomous cars.
Then what's the real purpose of 5G? This massive build-out of "small cell" wireless infrastructure is to enable  telecom companies to beam their signals into homes and apartments without having to install a cable. It's that simple. " Read more at telecompowergrab.org.
Shoshana Zuboff on surveillance capitalism | VPRO Documentary | TRT: 50 mins

Why are so few people aware of the dangers of RF microwave radiation?
The telecom industry is very powerful and they spend between $60-80 million a year lobbying our congress.  They have 536 full-time lobbyists, more than 1 for every member of congress!  They have worked very hard to keep the truth hidden because they know the truth will hurt the industry.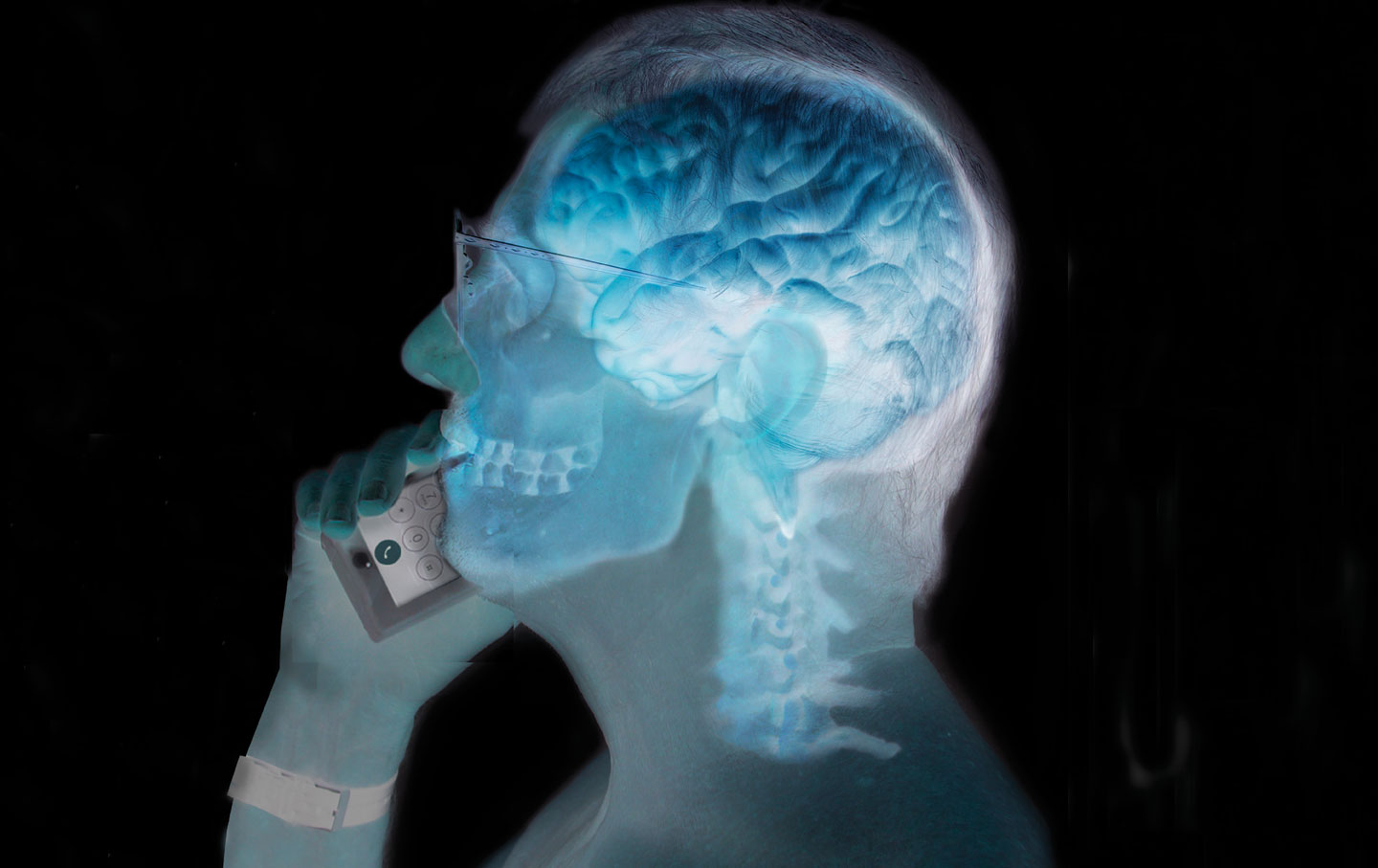 The Nation: How Big Wireless Made Us Think That Cell Phones Are Safe: A Special Investigation
The disinformation campaign—and massive radiation increase—behind the 5G rollout. Things didn't end well between George Carlo and Tom Wheeler; the last time the two met face-to-face, Wheeler had security guards escort Carlo off the premises. As president of the Cellular Telecommunications and Internet Association (CTIA), Wheeler was the wireless industry's point man in Washington…
We encourage you to do your own research, draw your own conclusions, and act accordingly to protect yourself and those you love.
Talk to your neighbors. Help bring awareness to small cell wireless technology, 5G, and the un-democratic dynamics in play.
Take action and protect your neighborhood from the Telecom land grab.
How can we reduce our radiation exposure?
Please view our subsection "Resources" for information.
Use corded phones at home. Keep cell phones on airplane mode when not texting or making calls, use speaker or air-tube headsets on calls, and keep all wireless devices away from the body.
Turn off your WiFi router at night and other times when you don't need it. Wire your devices with ethernet.
Learn About Safe Technology,
Recovering Money Owed to Marylanders from Verizon and Other Telecoms for Safe, Secure, Reliable High Speed Internet and Solving the Digital Divide
Many routers have a calendar function for setting the on/off times.