Montgomery County Itself Has Pointed to Potential Irreversible Health Risks of 5G
In 2019, Montgomery County's own legal brief stated: "If the new 5G environment, in fact, poses health risks, any prior rollout of 5G will have potentially injured citizens of Montgomery County and other municipalities, including sensitive populations like children, that cannot be undone. Such a result would be unconscionable."
(page 55) 19-70147 Montgomery County, Maryland v. FCC
Why then did the County Council switch gears and ram through two terrible Cell Tower Zoning Text Amendments (ZTAs)–ZTA 19-07 and ZTA 22-01–which will further erode residents rights and help to speed the construction of intrusive wireless infrastructure very close to dwellings? The Council majority showed a callous disregard of recent ruling by the U.S. Court of Appeals D.C Circuit which found the FCC had failed to provide "scientific basis" for its 1996 RF emissions standards- as such small cells in close proximity to homes are NOT proven safe.
The below 4 clips are from the Massachusetts H. 2158 Electromagnetic Sensitivity Registry Bill Hearing, May 4, 2023
---
New Paper: "Scientific evidence invalidates health assumptions underlying the FCC and ICNIRP exposure limit determinations for radiofrequency radiation: implications for 5G"
Carcinogenesis from chronic exposure to radio-frequency radiation Dr. James C. Lin, one of the world's most renowned scientists who has studied the effects of radio frequency (RF) radiation, and a distinguished former member of the two organizations that created the RF exposure limits, the International Commission on Nonionizing Radiation Protection (ICNIRP) and the Institute of Electrical and Electronic Engineers (IEEE), challenges the validity of these safety limits. He concludes in his latest peer-reviewed paper: "The simple […]
techwisemocomd.org
U.S. National Toxicology Program Fact Sheet Summarizes Results of Its 10 Years of Studying Radio-Frequency Radiation
Highlighting has been added to mark some key points in the document, especially about RF radiation in general and about 5G specifically. The document was last updated by the U. S. National Toxicology Program — a major federal, inter-agency program housed in the world-renowned U.S. National Institutes of Health — in August 2020. Especially worth noting about this 10-year, $30-million set of federal studies is this point: ". . . the studies question the long-held […]
techwisemocomd.org
One thing the wireless industry never mentions in their advertising is that there are many health related downsides to implementing 5G, including:
5G and the IOT: Scientific Overview of Human Health Risks – Environmental Health Trust
Scientists caution that before rolling out 5G networks research on human health effects needs to be done to ensure the public and environment are protected.
ehtrust.org
Resources- Scientific Studies
Here you will find links to a number of recent studies, organized by topic, selected from more than 1,000 scientific studies conducted by independent researchers from around the world concerning the biological effects of RF radiation. I. Effects On Fetal And Newborn Development II. Effects On Young Children III. Brain Tumors IV. Parotid Gland TumorsContinue reading →
techwisemocomd.org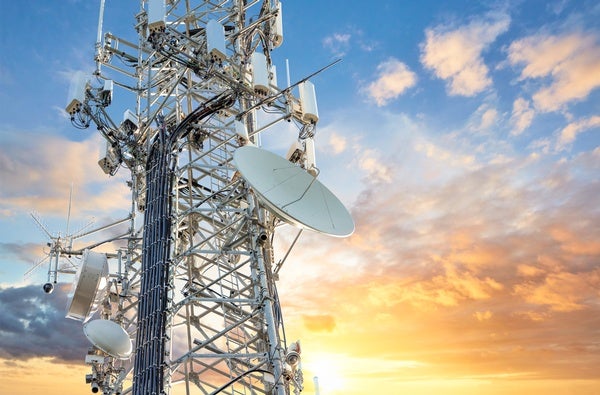 We Have No Reason to Believe 5G Is Safe
The technology is coming, but contrary to what some people say , there could be health risks
blogs.scientificamerican.com
Scientific Research on 5G, 4G Small Cells, Wireless Radiation and Health – Environmental Health Trust
ehtrust.org